ANOTHER IS LEAVING US, AND OUR KIDS MAY NEVER KNOW IT~!

Remembering Tomie dePaola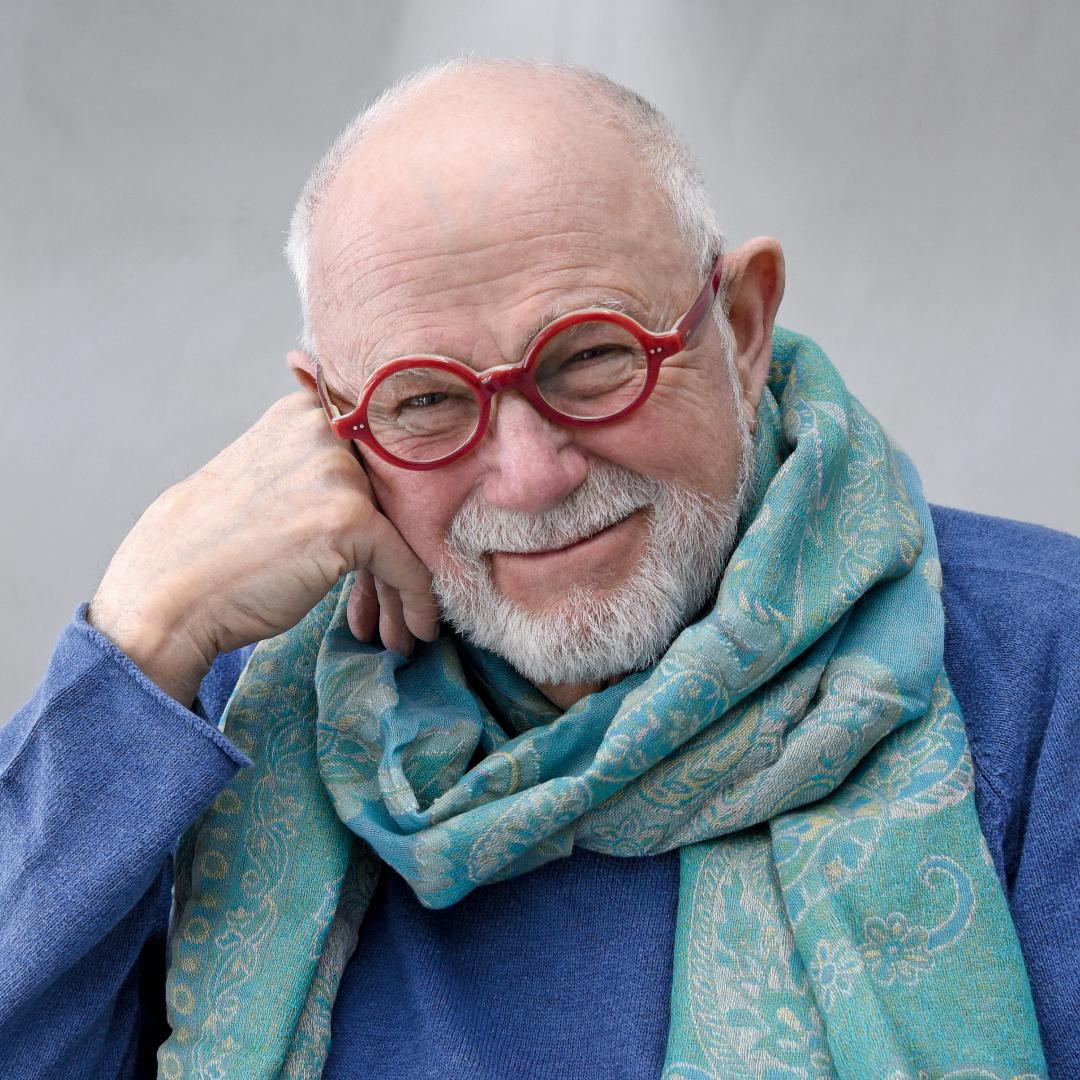 (photo: Laurent Linn)
Tomie dePaola
(September 15, 1934-March 30, 2020)
The field of children's literature lost one of its great champions. Tomie DePaola died yesterday at the Dartmouth-Hitchcock Medical Center in Lebanon, N.H., due to complications following surgery after a fall last Thursday.

Oh Tomie dePaola, how could you leave us at a time like this? We need your humor, your talent, and your joie de vivre now more than ever.
Remember when you shared the stage with Julie Andrews, who hosted the 2009 Children's Book and Author Breakfast, and you said, "Let's get this out of the way," and began singing, "The hills are alive…"? Someone else might have felt intimidated by the iconic actress, but not Tomie dePaola, no. You went on to talk about how the two of you "spent a night together in our teens." You, a student at Manhattan's prestigious Pratt Institute, sitting in the audience of The Boyfriend, where Julie Andrews was making her Broadway debut. And how did you exit the stage? By serenading her: "So long, farewell, auf Wiedersehen, goodnight…" Maybe you should have been an actor!
But we're so glad you weren't! The first book you illustrated was for Coward McCann in 1965, a science book called Sound. Someone else might have been discouraged by the review: "Good facts, but the illustrations are far too imaginative for a science book." Instead, you were encouraged. You went on to give us Mother Goose rhymes and Christmas songs and a world war seen through a child's eyes on 26 Fairmount Avenue (Putnam, 1999), a Newbery Honor book.
At the urging of Eunice Holzart you wrote down a story about your bedridden great grandmother, which Barbara Lucas at Putnam read and led to Nana Upstairs and Nana Downstairs (Putnam, 1973). Soon after, you began thinking about the age-old Porridge Pot story, which–thanks to your Italian genes–morphed into a Pasta Pot and… along came Strega Nona (S&S, 1975), a Caldecott Honor book. At last count, there were nearly 25 million copies of your books in the world.
You were even named a Living Treasure in 1999 by the governor of New Hampshire, where you lived and worked in your 200-year-old converted barn, complete with ovens for baking your beloved bread.
Tomie dePaola, it is comforting to think of your warmth and faith and love of family, your Nana Upstairs and Nana Downstairs, your strength emanating from 26 Fairmont Avenue, carrying us forward in the days ahead. As always, you get the last word: during your acceptance of the 2011 Children's Literature Legacy Award, you told the audience, "I am extremely humbled and totally grateful. You have given me and my work eternity." So long, farewell, auf Wiedersehen, goodnight. —Jennifer M. Brown